---
SOME CERTIFIED LITTLE QUICKS GEAR ON SALE!!
Sale price $20.00
Regular price
$27.00
Sale
Sale price $35.00
Regular price
$55.00
Sale
—
Sold Out
---
Wear Canadian Made.
Being proud of where you are from is important. Supporting Canadian businesses is just as important. That's why when you buy QDM merchandise, you are supporting businesses right here in Canada.
If you're here looking for merch, you might already be a fan, but just in case you aren't sure yet, you can check out some videos first! 
We're all about quality, from our videos to our merch! We're building a community that can share ideas, laugh and bring our perspective to the world, so help us share the love!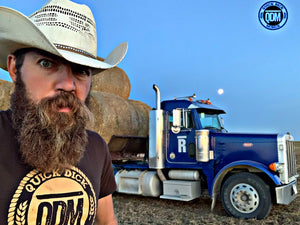 Watch and Wear Quick Dick
Laugh often. Make others laugh. Be a positive member of your community, and have a positive impact on people's lives. The rest, well it will take care of itself!